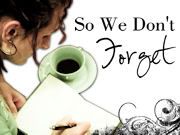 What is my favorite 'alone time' activity?
I love to read. My dream day would be sitting on the couch or in a comfy chair, drinking hot tea, and reading a book. I know that sentence makes me sound 100 years old but at 28 it is my favorite thing to do.
Very rarely do I get a day where I am able to do this which makes it more enjoyable when I finally do.
I don't know if this will change as the years go on but I love getting lost in a book.